Students & supervisors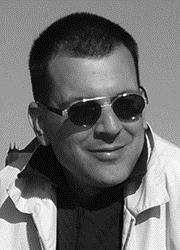 Professor Eric Kindel is Design Star Director, and Head of the Department of Typography & Graphic Communication at the University of Reading. His research takes in several areas of interest: the graphic design of information, with an emphasis on aspects of Isotype; informal and alternative print methods, with a specialism in the history of stencils and stencilling; and the inventive intersection of design and print production.
Professor Eric Kindel, Design Star Director, University of Reading.
Students

Design Star students 2018/19

Jessica Melville-Brown, University of Brighton: Creatively co-designing future spaces: An investigation to develop a new methodology in user engagement and spatial co-design with young people ages 8-16

Harriet Parry, University of Brighton: A Sense of Place: Towards a sensorial reading of heritage sites, the design of place and community engagement.

Sally Sutherland, Universityof Brighton: Design, Culture and Gender Matters: An exploration of design as a socio-material tool for UK Public breastfeeding research

Hajra Williams, University of Brighton: British South Asians and Museum Exhibition Design

Freya Wise, Open University: Designing energy retrofits for heritage buildings: integrating social, cultural and technical concerns into the design process

Becca Rose Glowacki, Goldsmiths, London: Investigating socially engaged arts-based approaches to learning to code

Alice Hellard, Goldsmiths, London: Re-sacralising design: investigating enculturation as ways of being for design

Thomas Marriott, Goldsmiths, London: Video Witnesses: Developing new design methods for understanding police public encounters in the age of mass image production

Liliana Ovalle, Goldsmiths, London: Material Dialogues: Ludic engagement with indigenous communities through craft practices

James Branch, University of Loughborough: How to develop a framework for effective user experience design pedagogy?

Yolanta Gale, University of Loughborough: An exploration of the relationship between material change and sustainable behaviour in the context of clothing.

Berta Ferrer, University of Reading: How can the book as a physical object influence and be part of the process of storytelling through its narrative structure

Sorin Pintilie, University of Reading: Digital and platform independent type systems

Paul Ransom, University of Reading: How does the design of pictorial signs, as a component of digital communication, affect their use as a form of personal expression

Design Star students 2017/18

Jenna Allsopp, University of Brighton: Alternative dress histories and identities: the performative role of clothing for queer creative producers with autism spectrum condition and/or learning disabilities.

Joyce Chan, Loughborough University: Designing for Sustainable Housing Futures in the UK: Integrating building performance analysis into the conceptual design process

David Chatting, Goldsmiths, London: Making Home: Agency, Precariaty and the Internet of Things

Mohamad Dakak, University of Reading: Towards understanding inconsistency in Arabic type design and its effect on Arab readership

Alex Fitch, University of Brighton: What does sequential art tell us about architectural interactions that other media do not?

Alex Heslop, University of Reading: The design of corporate annual reports in London, 1980-2000.

Erika Illarregi, Open University: Co-design for mental health: an interdisciplinary study on the impact of design thinking on mental health.

Tom Morton, Open University: Gentrification and Community-Led Design: An arts based exploration of grass roots perspectives

Scott Robinson, Goldsmiths, London: Locating Stories: Designing participatory, locative and embodied experiences with people, objects and sounds

Design Star students 2016/17

Joanne Pilcher, University of Brighton: Oral Histories of Contemporary Aboriginal Australian Textile and Clothing Design in the Northern Territory.

Suzanne Rowland, University of Brighton: The rise of the fashionable, ready-made blouse in Britain, 1909-1919: The developmental relationship between a commodity and its networks within design, technology and business

Elli Young, University of Brighton: Fashioning Jamaica: From Colony to Independent Nation (1950-1975)

Mike Thompson, Goldsmiths, London: The act of making: Research theatre and public forms of knowing

Tim Miller, Goldsmiths, London: Re-scripting Organisations: Inventing the Designer-in-Residence

Liam Healy, Goldsmiths, London: Empirical Speculation and Urban Disasters: Prototyping Futures in The Jungle

Marije de Haas, Loughborough University: Using design to encourage conversation about euthanasia in dementia

Rui Vieira-Leitão, Loughborough University: Gamification and Ocean Literacy in early Secondary Education

Rachel Warner, University of Reading: The design processes and designs of information materials for planning ahead for housing in later life

Ferdinand Ulrich, University of Reading: The interaction between changing design processes, technologies, distribution models and production of type in the digital era


Borna Izadpanah, University of Reading: The typographic representation of the Persian language


Design Star students 2015/16

Elena Papassissa, University of Reading: Armenian typefaces from 1840 to the present: traditionalism, Latinisation, and the search for identity through changing technologies

Ruby Allen, Loughborough University: Improving accessibility for people with dementia: web content and research

Sarah Pennington, Goldsmiths, London: Curating issues of concern: mediating critically engaged design.

Tom Keene, Goldsmiths, London: The housing database made visible: Regenerative politics, participation and design.

Katarina Dimitrijevic, Goldsmiths, London: Plastics with the living voice; Visualising Plastic Ocean Pollution. KraalD: Engaging in A Socio-Material Narrative

Alessia Cadamuro, Open University: Co-design, the hidden language: an investigation of designer and non-designer dialogue within the development of enabling technologies and services for people with Autism and verbal communication difficulties.

Charlotte Foster Open University: Video production in the social welfare charity sector – processes, narrative and ethics

Giovanni Marmont, University of Brighton: Nanopoetics of Use: Kinetic prefiguration and dispossessed sociality in the undercommons

Victor Jeganathan, Loughborough University: A critical evaluation of interaction design and technology to facilitate a digital assistive device for visually impaired runners.

Our first Design Star cohort 2014/15

Tanveer Ahmed, Open University: Fashioning Inequalities?

Janet Aspley, University of Brighton: Hillbilly Deluxe: Male Performance Dress and Authenticity in Country Music 1947 – 1992

Jocelyn Bailey, University of Brighton: The politics of social design: how are the concepts and practices of social design challenged, compromised, extended or filtered by engagement with political structures?

David Brezina, University of Reading: Coherence in typeface design: visual similarity of characters in Cyrillic, Devanagari, and Latin

Gionata Gatto, Loughborough University: Design as multispecies encounter: on plant participation and agency in and through speculative design

Charlotte Jais, Loughborough University: Designing for dementia: personas to aid communication between professionals developing built environments for people with dementia

Marie Leahy, University of Reading: In what ways might the modification of the design and content of illustrated books extend the reading life of people with early‐stage Alzheimer's disease?

Marie Lefebvre, Loughborough University: To Repair or Not to Repair An Investigation of the Factors Influencing Prosumer Repair Propensity

Francesco Mazzarella, Loughborough University: Crafting situated services: meaningful design for social innovation with textile artisan communities

Andrew McIlwraith, University of Reading: Better museum maps: an empirical study comparing the appeal and effectiveness of graphic design approaches

Helen McGilp Open University: The design process in fashion: an analysis of the methods used in recording, reviewing and articulating design development within the fashion industry

Olga Noronha, Goldsmiths, London: 'Becoming the body' : an investigation into the possibilities and affordances of 'medical jewellery'

Riccardo Olocco, University of Reading: A new method of analyzing printed type: the case of 15th-century Venetian romans

Matthew Plummer-Fernandez, Goldsmiths, London: The art of bots : a practice-based study of the multiplicity, entanglements and figuration of sociocomputational assemblages

Jenny Richardson, University of Brighton: Female Munition Workers' Workwear in Britain, 1914-1918: A Visual and Material Culture Analysis

Liz Tregenza, University of Brighton: Not just copying: Frederick Starke and London wholesale couture 1933-1966
Supervisors

Tom Ainsworth – University of Brighton

Cheryl Buckley – University of Brighton

Olu Jenzen – University of Brighton

Charlotte Nicklas – University of Brighton

Charlotte Nicklas is Senior Lecturer in the History of Art and Design. She is interested in all aspects of the history of fashion, dress and textiles particularly in their influence on and reflection of cultural concerns. Her research centres primarily on nineteenth and early twentieth-century Britain and America. For more information see her web profile

Megha Rajguru – University of Brighton

Annebella Pollen – University of Brighton

Susan Robertson – University of Brighton

Nigel Sherriff – University of Brighton

Dr Cathy Bergin – University of Brighton

Drawing on a background in literary history and cultural discourse, Cathy Bergin's primary research interests are in the politics of 'race' and African-American and Caribbean writing, focussing on cultural formations and Communist politics during the Depression. She is particularly interested in the concept of 'rage' as the expression of black historical consciousness and agency.

Cathy has lectured in historical and critical studies at the university since 2005 and organises the long-standing Politics, Philosophy and Aesthetics research seminar series. http://arts.brighton.ac.uk/staff/cathy-bergin

Dr Lucy Noakes – University of Brighton

Dr Lucy Noakes is a social and cultural historian with specific interests in war, memory, gender and national identity.

Lucy's research investigates the ways in which the past is remembered, both at an individual level and at the level of established history. Her publications include work on gender and the military in 20th century Britain, death, grief and mourning in Second World War Britain, and the remembering of the Great War. http://arts.brighton.ac.uk/staff/lucy-noakes

Andy Boucher – Goldsmiths, University of London

Andy is a Senior Lecturer and co-director of the Interaction Research Studio. Andy's research interests focus on practice-based design research with a particular emphasis on the design, fabrication and long-term in-situ deployment of computational devices for varied user-groups. He is currently developing new methods of open source production for volume field studies. For more information: Interaction Research Studio and the ProbeTools project

Martin Conreen – Goldsmiths, University of London

Martin Conreen is an artist and designer. He received his BA from Goldsmiths College in Fine Art/Sculpture in 1984. His interest in materials and making led him to work in numerous design fields, including silver-smithing, set building, furniture design and shoe making. Martin's research has focused on new and emerging materials, crafts, material culture, contemporary art, and making/manufacturing. He currently has a growing interest in Rapid Prototyping/Manufacturing along with their materials and their relationship to digital technologies. In 2012 he became a cofounder and director with Dr Mark Miodownik and Dr Zoe Laughlin of the Institute of Making based at UCL (engineering department), a multidisciplinary research club for those interested in the made world.

Adam Dinham – Goldsmiths, University of London

Adam Dinham is an interdisciplinary academic combining Theology and Religious Studies (BA, MA Cambridge, 1996), Sociology of Religion, Social Work and Social Policy (DipSW, MA, Brunel, 2001), Politics (PhD, Goldsmiths, 2005) and Counselling (UWE, 2018). He is Director of the Faiths & Civil Society Unit, Goldsmiths, where he is also Director of Research (2014-present), Professor of Religious Literacy at VID University, Oslo, Norway, Honorary Professor of Religion, Leadership and Society at the University of Sheffield UK, Fellow of the Westminster Abbey Institute for Faith and Public Life, and former Chair of the BSA Sociology of Religion Study Group (2015-18).

Rebecca Fiebrink – Goldsmiths, University of London

Dr. Rebecca Fiebrink is a Reader in Computing at Goldsmiths, University of London, where she designs new ways for humans to interact with computers in creative practice. Fiebrink is the developer of the Wekinator, open-source software for real-time interactive machine learning whose current version has been downloaded over 25,000 times. She is the creator of a MOOC titled "Machine Learning for Artists and Musicians," which launched in 2016 on the Kadenze platform. Much of her work is driven by a belief in the importance of inclusion, participation, and accessibility: she works frequently with human-centred and participatory design processes, and she is currently working on projects related to creating new accessible technologies with people with disabilities, designing inclusive machine learning curricula and tools, and applying participatory design methodologies in the digital humanities. Dr. Fiebrink was previously an Assistant Professor at Princeton University, where she co-directed the Princeton Laptop Orchestra. She has worked with companies including Microsoft Research, Sun Microsystems Research Labs, Imagine Research, and Smule. She has performed with a variety of musical ensembles, including as a laptopist in Sideband and Squirrel in the Mirror, the principal flutist in the Timmins Symphony Orchestra, and the keyboardist in the University of Washington computer science rock band "The Parody Bits." She holds a PhD in Computer Science from Princeton University.

Tobie Kerridge – Goldsmiths, University of London

Tobie is committed to taking a collaborative and speculative approach to design, and in providing empirical and analytical accounts of practice. He has worked as a design researcher since 2003, with the Interaction Research Studio and as a Helen Hamlyn Research Associate, and is a Lecturer in Design at Goldsmiths where he leads MA Design Interaction. For more information, follow the links: Departmental webpage and Personal website

Alex Wilkie – Goldsmiths, University of London

Dr Alex Wilkie is the Co-Director of the MPhil/PHD Programme in Design at Goldsmiths. Alex's research interests lie at the intersections of the Science and Technology Studies (STS), interaction design and user-involvement in design practice.

Sharon Cook – Loughborough University

Sharon is a Senior Lecturer at Loughborough Design School and 'Understanding the user in real world design applications' is the fundamental underpinning to her research. Sharon has worked on industry, government and European research projects and has achieved significant impact outputs. Her specialism within ergonomics relates to Inclusive Design with particular experience in the development of wearable simulations of ageing, disability and occupational health. For more information, see her web profile

Carolina Escobar – Loughborough University

Forward thinking Designer, Researcher, Lecturer & Facilitator. Sustainability, creativity, systemic thinking, and a pro-active mindset shape her role as a designer and citizen of the world. Carolina's area of research sits within holistic sustainable design, social innovation and systemic thinking. Her research looks at facilitating the transition towards more sustainable design practices by understanding better the design characteristics of products, services and systems that contribute to people's happiness and sustainable lifestyles. She is particularly interested in uncovering grass-root opportunities that help people to innovate and shape more sustainable societies. For more information see her web profile

Sue Hignett – Loughborough University

Sue Hignett is Professor of Healthcare Ergonomics & Patient Safety at Loughborough University (UK). Over the last 30 years she has experienced the healthcare industry as a clinician, ergonomist, researcher and patient. Her research looks at a wide range of human factors and ergonomics issues including hospital and ambulance design, medical device evaluation, staff wellbeing and an innovative approach to patient falls. Prof. Hignett is the Chair of the Education & Training panel at the Chartered Institute of Ergonomics and Human Factors, and Editor for 'Ergonomics'. She is currently working with Health Education England and colleagues from the Chartered Institute on a series of workshops to raise awareness of Human Factors and Ergonomics in healthcare. For more information see her web profile

Gyuchan Thomas Jun – Loughborough University

Thomas Jun is Lecturer in human factors and complex systems at Loughborough Design School, Loughborough University, UK. He is a founding member of the Human Factors in Complex Systems Research Group. His research interest is in integrating systems thinking, design thinking and resilience thinking into the participatory design of complex socio-technical systems like healthcare. His particular expertise is in representing/analysing complex systems using systems theory, various system maps and system dynamics model. He is also interested in developing system interventions based on behaviour change theories and resilience engineering. He is also very keen to disseminate his research findings to a wider audience using an engaging story-based animation (Two contrasting views of South Korea ferry accident). For more information, see the Loughborough Design School and Dr Jun's website

Debra Lilley – Loughborough University

Debra Lilley works in the emerging field of research seeking to reduce the environmental and social impacts of products by moderating users' interaction with them. She is currently Co-Investigator on CLEVER: Closed Loop Emotionally Valuable E-waste Recovery (EPSRC) and CORE: Creative Outreach for Resource Efficiency (EPSRC). Debra has extensive knowledge and experience of applying user-centred sustainable design methods and tools to generate behavioural insights to drive design development of less-resource intensive products. Her current research focuses on resource efficiency, design for the circular economy, design for sustainable behaviour, emotionally durable design and product lifespan extension. For more information see her web profile

Vicky Lofthouse – Loughborough University

Dr Vicky Lofthouse is a Senior Lecturer in the Design School at Loughborough University and leader of the Sustainable Design Research Group. She is an experienced researcher, lecturer and PhD supervisor. Vicky takes a very practical approach to research and seeks to collaborate with companies to ensure that her research outputs are highly relevant and valuable. These collaborations have seen her work with a wide range of large and small organisations over the years. Her research interests include:

Understanding how to enable industrial design practitioners to engage in more responsible design
Helping companies integrate ecodesign into their product development process and sustainable design into their business practices.
Understanding how to raise awareness of the consideration of social issues in sustainable design education

Andrew May – Loughborough University

Dr Andrew May is motivated by the challenge of applying and adapting scientific principles to user centred design of new technology and services. He has worked in many different domains, including automotive, construction, manufacturing, mobile (consumer and work), and emergency response. His current research projects are about (1) how 'smart homes' can help householders make decisions about energy saving, and (2) the phenomena of volunteered geographic data. For more information see his web profile

Val Mitchell – Loughborough University

Dr Val Mitchell is a senior lecturer at Loughborough Design School and Programme Director for the Interaction Design MA. She specialises in User Centred Design (UCD) and in particular methods for eliciting user requirements for future technologies and services. She is particularly interested in the design and use of scenario and persona based methods within User Experience (UX) and Service Design including the development of Participatory and Co-design methods. More information is on her web page

Chris Parker – Loughborough University

Dr Parker is a User Experience (UX) Design lecturer, a Senior Higher Education Academy Fellow, a podcaster, and proud dyslexic. His research asks how advanced technology can encourage positive behaviour change. Dr Parker's PhD proves crowdsourced information represents wheelchair users' best hope of truly accessible travel. Throughout the year he splits his time between the UK and China, teaching UX design, collaborates with leading designers, and speaking at public events.

Dr Parker is a podcaster, hosting The UX Usability Podcast. Through his 5* reviewed podcast, Dr Parker teaches User Experience (UX) designers how to create apps, services, and websites that are usable, accessible, and enjoyable by all. Listen to the UX Usability Podcast on Apple Podcast, Spotify, or wherever you get your podcasts: https://tinyurl.com/UXPod.

Dr Parker also runs the YouTube Channel: Design eLearning Tutorials. Through his YouTube channel, Dr Parker covers fundamental skills in design communication, illustration, and inclusive design (usability) to over 2,500 subscribers. Watch, comment, and discover more at: https://www.youtube.com/designelearningtutorials.

Read Dr Parker's research papers in non-academic speak via his Grow Kudos page (https://tinyurl.com/KudosParker), his academic work via Google Scholar (https://tinyurl.com/ScholarParker), or connect via LinkedIn (https://www.linkedin.com/in/drchrisparker/).

Garrath Wilson – Loughborough University

Dr Garrath T. Wilson is a Lecturer in Industrial Design at the School of Design and Creative Arts, Loughborough University (UK). With a strong research and design consultancy background, Garrath has written, consulted, and talked internationally on the topics of User Experience Design, Product-Service Systems, and Design for Behaviour Change, with design and research activities featuring on the BBC, as well as in Time magazine and The Guardian. Garrath currently supervises doctoral students across a range of responsible design related topics including food packaging and behaviour change; behavioural factors influencing electronic product repair; textile damage and a domestic mending repertoire; and maternity/post-partum fashion for well-being.

Katerina Alexiou – The Open University

Katerina is a Senior Lecturer in Design at The Open University. Her academic research falls in the area of design theory and methods and she has published articles in design cognition, collaborative design, learning, creativity, and social aspects of design. She also has a special interest in complexity science. Her most recent research activity is focussed on co-design and co-production with civil society organisations and communities engaged in place-making and creative civic action. You can find information on her web profile

Emma Dewberry – The Open University

Emma's broad research focus is Design for Sustainability. Her work in this area includes ecodesign strategies, product-service–systems, sustainable innovation, sustainable infrastructures and design education. She is currently developing the concept of design ecology as a means to seek out, and intervene in, the interconnected relationships across landscapes of design, at different scales of space and time. The aim of identifying these design interconnections (and chasms) is to locate new opportunities for creating sustainability. Emma welcomes doctoral research proposals on sustainable design, ecoliteracy, sustainable/social innovation, sustainable consumption, and sustainable urban infrastructure. For more information see her web profile

Renate Dohmen – The Open University

Renate Dohmen is lecturer in modern and contemporary art history at the Open University. She is interested in questions of cultural difference and the global and adopts a visual studies perspective that works across the visual disciplines of art and design. Her main non-European area specialism is South Asia. She is editor and co-author of Art and Empire: British India (MUP & The Open University, 2018) and editor of the section on British India in Art and its Global Histories: A Reader (MUP & The Open University, 2017). Her previous book Encounters beyond the Gallery: Relational Aesthetics and Cultural Difference (I.B. Tauris, 2016) examine issues of contemporary art, aesthetics, anthropology and the global. For more information see Renate's web profile

Nicole Lotz – The Open University

Dr Nicole Lotz is a lecturer in design at the Open University. Her research interests include investigations of cultural factors, collaboration, learning and best practice in designing. She has worked on several funded projects in these areas and currently supervises two PhD students. She maintains several wikis on design patterns in Cross-cultural collaboration, Learning design, self-directed learning and a Cloudscape on design pedagogy. There is more information on her OU people profile

Jeffrey Johnson – The Open University

Jeffrey Johnson is Professor of Complexity and Design at the Open University. His research interest is in the design, implementation and management of evolving complex socio-technical systems. This includes the formulation of new mathematical methods to model social systems in the context of policy and policy design. He is Deputy President of the UNESCO UniTwin Complex Systems Digital Campus (CS-DC) that federates 120+ universities worldwide to share resources in teaching and research. With CS-DC he has made MOOCs on Global Systems Science and Policy, and on Systems Thinking and Complexity. These stress the place of design thinking in planning and managing evolving multilevel complex socio-technical systems.

Derek Jones – The Open University

Derek Jones is a Senior Lecturer in Design with The Open University and part of the OU Design Group. He is currently chairing the course update to U101: Design Thinking, the award winning Level 1 entry course for the university's Design and Innovation degree. His main research interests are: the pedagogy of design and creativity, embodied cognition in physical and virtual environments, and theories of design knowledge. Derek is a qualified architect with 15 years of experience in the construction design and procurement industries and is the Communications Officer for the Design Research Society.

Alice Moncaster – The Open University

Dr Alice Moncaster is a Senior Lecturer in the School of Engineering and Innovation at the Open University. Her research is in the material realisations of concepts of 'sustainability' and 'circularity' in the design of the built environment, and she has written and co-authored over 60 publications since 2010. As a former structural design engineer, Alice is particularly interested in understanding how both the ideas and material realities of construction projects come about. This includes a focus on the interactions and differing social power relationships between the multiple stakeholders involved in the design, the effects of policy instruments and procurement processes, how technologies and tools can shape professional responses, and on enabling and valuing lay community participation in what can often be considered highly technical design decisions. Alice also has a strong research profile in assessing the environmental impacts of buildings, working with a number of colleagues across Europe as part of the International Energy Agency expert Annexes 57 and 72. For more information see her web profile

Theodore Zamenopoulos – The Open University

Theodore Zamenopoulos is a Senior Lecturer in design at The Open University. He is a professional architect with an expertise on design cognition, community led design practices and complexity research. His research focuses on the conditions that foster design thinking in everyday life and empower people to develop their ideas into social innovations. He has been involved in a number of research projects around the themes of civic engagement in design and the empowerment of people through design. For more information see his web profile

Sue Walker – University of Reading

Professor Sue Walker is Director of the AHRC-funded Design Star Centre for Doctoral Training, administered at Reading, working with colleagues at Brighton, Goldsmiths, Loughborough and the OU, and is a member of AHRC 'Research Careers and Training Advisory Group' network. Her research interests include analysis and description of graphic language, in particular the relationship between prescription and practice in everyday documents, typographic design for children and information design in public service. She supervises doctoral students on history and theory of typography and graphic communication, including Isotype, children's books, and the graphic aspects of language.

Ruth Blacksell – University of Reading

Dr Ruth Blacksell is an Associate Professor and a Pathway Director for the MA in Book Design. Her research falls into two connected areas: the use of typography, acts of reading and contexts of publishing in art practices of the 1960s and 70s; and the emergence of interdisciplinary information space in modern and contemporary art, design and architecture. She has published internationally and organized a number of pubic facing symposia on these themes. She supervises doctoral students in subjects relating to the history and theory of typography and graphic communication and particularly in areas relating to artists' books and art publishing practices. In 2015, she secured a Collaborative Doctoral Partnership with Tate Library and Archive to investigate the forms, strategies and contexts of publishing in modern and contemporary art (1960s to the present day). She welcomes enquiries from postgraduate students who are interested in the intersections of art and editorial design through print, digital and/or hybrid forms.

Please click here to contact Ruth and you can find more information on her web profile

Eric Kindel – University of Reading

Eric Kindel is Professor of Graphic Communication and head of the Department of Typography & Graphic Communication at Reading. His research takes in several areas: the graphic design of information, with an emphasis on aspects of Isotype; informal and alternative print methods, with a focus on the history of stencils and stencilling; and the inventive intersection of design and print production. For more information see his web profile

Gerry Leonidas – University of Reading

Gerry is an Associate Professor in Typography at the University of Reading. He researches the practice of typeface design as a response to wider contexts, and a range of issues surrounding Greek typeface design and typography. He is active in developments in typographic education, and works extensively in the area between enterprise and academia. You can find more information on his web profile and his personal site

Matthew Lickiss – University of Reading

Dr Matthew Lickiss is a lecturer at the University of Reading's Department of Typography & Graphic Communication. He specialises in interdisciplinary information design, with a focus on how to communicate risk and uncertainty around information people use to make decisions (such as health or climate). Another area of interest is cross-platform document design and the linguistic significance of the graphic ('multimodal') attributes of texts and documents. For more information see his web profile

Jeanne-Louise Moys – University of Reading

Dr Jeanne-Louise Moys is an Associate Professor in the University of Reading's Department of Typography & Graphic Communication and a University Teaching Fellow. Building on her wide-ranging design and communications industry experience, she engages in user-centred design research across a range of everyday communication contexts and genres. She is particularly interested in inclusive design, information design, typography's role in genre identification and how issues of design and identity intersect. She also engages in pedagogic research. She is a Senior Fellow of the Higher Education Academy.

Rick Poynor – University of Reading

Rick Poynor is a writer, lecturer and curator, and Professor of Design and Visual Culture at the University of Reading. He was the founding editor of Eye magazine, where his Critique column has run for 20 years, and co-founder of the Design Observer website. His writing has also appeared in Blueprint, Icon, Frieze, Creative Review, and many international publications. His books include Typographica (2001), No More Rules: Graphic Design and Postmodernism (2003), Communicate: Independent British Graphic Design since the Sixties (2004), Jan van Toorn: Critical Practice (2008), and the essay collections Design Without Boundaries (1998) and Obey the Giant: Life in the Image World (2001). In 2004, he curated 'Communicate: Independent British Graphic Design since the Sixties' at the Barbican Art Gallery, London; the exhibition travelled to China and Switzerland. His exhibition 'Uncanny: Surrealism and Graphic Design' ran at the Moravian Gallery in Brno in 2010, and at the Kunsthal in Rotterdam in 2011. His latest book is National Theatre Posters: A Design History (2017), which accompanied an exhibition he curated for the National Theatre's Wolfson Gallery.

Fiona Ross – University of Reading

Fiona Ross specialises in non-Latin type design and typography. Her research focuses on three strands: (1) non-Latin typeface design: theory, history, practice; (2) design approaches to multi-script typeface design; (3) the relationship of tools and typefounding methods to the visible appearance of non-Latin type forms. For more information see her web profile
Design Star alumni

Design Star Alumni

Ruby Allen, Loughborough University: Improving accessibility for people with dementia: web content and research 2019

Janet Aspley, University of Brighton: Hillbilly Deluxe: Male Performance Dress and Authenticity in Country Music 1947 – 1992 2019

David Brezina, University of Reading: Coherence in typeface design: visual similarity of characters in Cyrillic, Devanagari, and Latin 2019

Marije de Haas, Loughborough University: Using design to encourage conversation about euthanasia in dementia 2020

Gionata Gatto, Loughborough University: Design as multispecies encounter: on plant participation and agency in and through speculative design 2019

Charlotte Jais, Loughborough University: Designing for dementia: personas to aid communication between professionals developing built environments for people with dementia 2019

Marie Lefebvre, Loughborough University: To Repair or Not to Repair An Investigation of the Factors Influencing Prosumer Repair Propensity 2019

Giovanni Marmont, University of Brighton: Nanopoetics of Use: Kinetic prefiguration and dispossessed sociality in the undercommons 2019

Francesco Mazzarella, Loughborough University: Crafting situated services: meaningful design for social innovation with textile artisan communities 2018

Andrew McIlwraith, University of Reading: Better museum maps: an empirical study comparing the appeal and effectiveness of graphic design approaches 2019

Olga Noronha, Goldsmiths, London: 'Becoming the body' : an investigation into the possibilities and affordances of 'medical jewellery' 2018

Riccardo Olocco, University of Reading: A new method of analyzing printed type: the case of 15th-century Venetian romans 2019

Matthew Plummer-Fernandez, Goldsmiths, London: The art of bots : a practice-based study of the multiplicity, entanglements and figuration of sociocomputational assemblages 2019

Jenny Richardson, University of Brighton: Female Munition Workers' Workwear in Britain, 1914-1918: A Visual and Material Culture Analysis 2019

Liz Tregenza, University of Brighton: Not just copying: Frederick Starke and London wholesale couture 1933-1966 2019

Freya Wise, Open University: Designing energy retrofits for heritage buildings: integrating social, cultural and technical concerns into the design process 2022